Structural steel angles are L-shaped structural components that are used in construction to provide structural support and resist loads. They are made from steel, which is a strong and durable material that is well-suited for use in construction due to its high strength-to-weight ratio and ability to withstand loads. Structural angles are typically used in combination with other structural components, such as beams and columns, to create a strong and stable structure.
Structural steel angles are available in a wide range of sizes and have equal or unequal leg dimensions to fit any application. Custom size angles can also be produced from plate in many of our locations to accommodate any requirement if those sizes are not standard. Structural steel angles are used in a wide range of construction projects, including buildings, bridges, and other structures. They can be used to support loads, to provide structural stability, and to create connections between different structural components
Metals USA offer a full selection of steel angles in a wide variety of configurations including:
Galvanized angles
Bar angles
Structural angle iron
Slotted angle iron
Clip angles
Punched angle
If you need structural steel angles, Metals USA is your best choice for a reliable steel supplier. Metals USA and its shared network of inventory and processing capabilities located at strategic locations across the country can assist your project anywhere necessary. Please contact one of our sales representatives to see how we can help you with your next job.











Locations
Click a location listed below the map for contact information.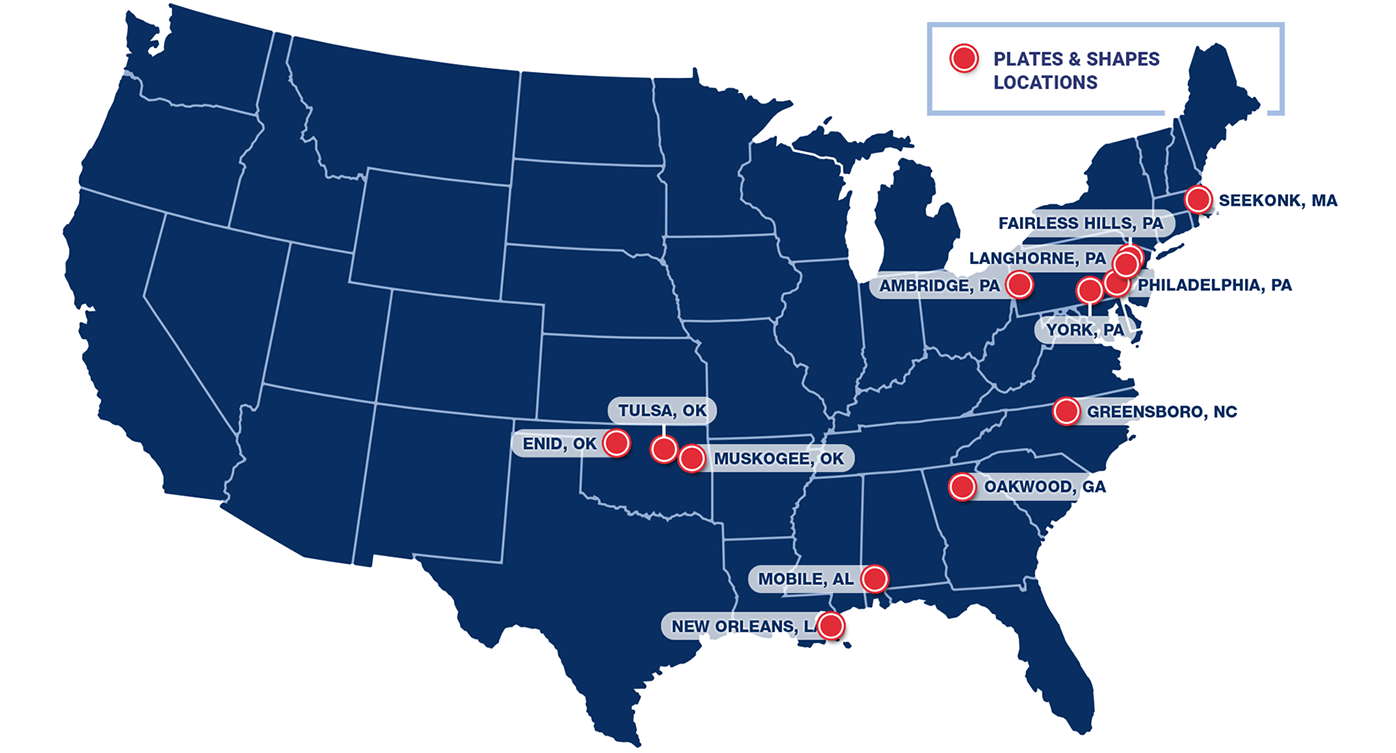 Need More Information?
Our expert professionals will show you how we can partner with your organization to get better results. Tell us about your opportunity and let us show you how we Exceed Expectations.