Metals USA is a leading steel distributor offering a wide variety of structural steel tubing in rectangular and square shapes and numerous sizes. Rectangular and square tubing is an integral component of the construction industry. These structural steel products provide excellent strength in an orthogonal cross section, making them ideal for welding, equipment fabrication, and structural construction projects. Metals USA also carries proprietary steel tubing also known as "prop tube" in the steel industry. Prop tubing refers to large dimension rectangular and square tubes produced by only a few manufacturers in the country. As a world-class leader in steel processing services, Metals USA supplies its customers with all types of steel tubing including ASTM A500 and ASTM A847 rectangular and square carbon steel structural tubing.
Steel Tubing Products
Carbon steel tubing is widely used for its strength, durability, and cost effectiveness. Most steel tubing is produced by folding flat steel stock and welding one seam to create the tube, or feeding seamless piping through a die that squeezes the cylindrical pipe into a square or rectangular section tube. Various grades of steel are available for industry-specific applications.
A500 TUBING: Made from flat-rolled steel, ASTM A500 structural tubing is welded with an advanced ERW welding system to ensure a reliable seam. Welded steel tubes are produced via an ERW welding process where a continuous weld seam joins the edges of the folded plate.
ASTM A847 TUBING is typically left unpainted. Over time, the surface develops a protective layer of rust that inhibits further corrosion. The added structural efficiency of A847 Steel allows for a lighter wall thickness than what would be needed for carbon steel tubing.
Carbon steel tubing is widely used for its strength, durability, and cost effectiveness.
Metals USA is the premier steel distributor in the metal industry.
If you need rectangular and square tubing, Metals USA is your best choice for a reliable steel supplier. Metals USA and its shared network of inventory and processing capabilities located at strategic locations across the country can assist your project anywhere necessary. Please contact one of our sales representatives to see how we can help you with your next job.











Locations
Click a location listed below the map for contact information.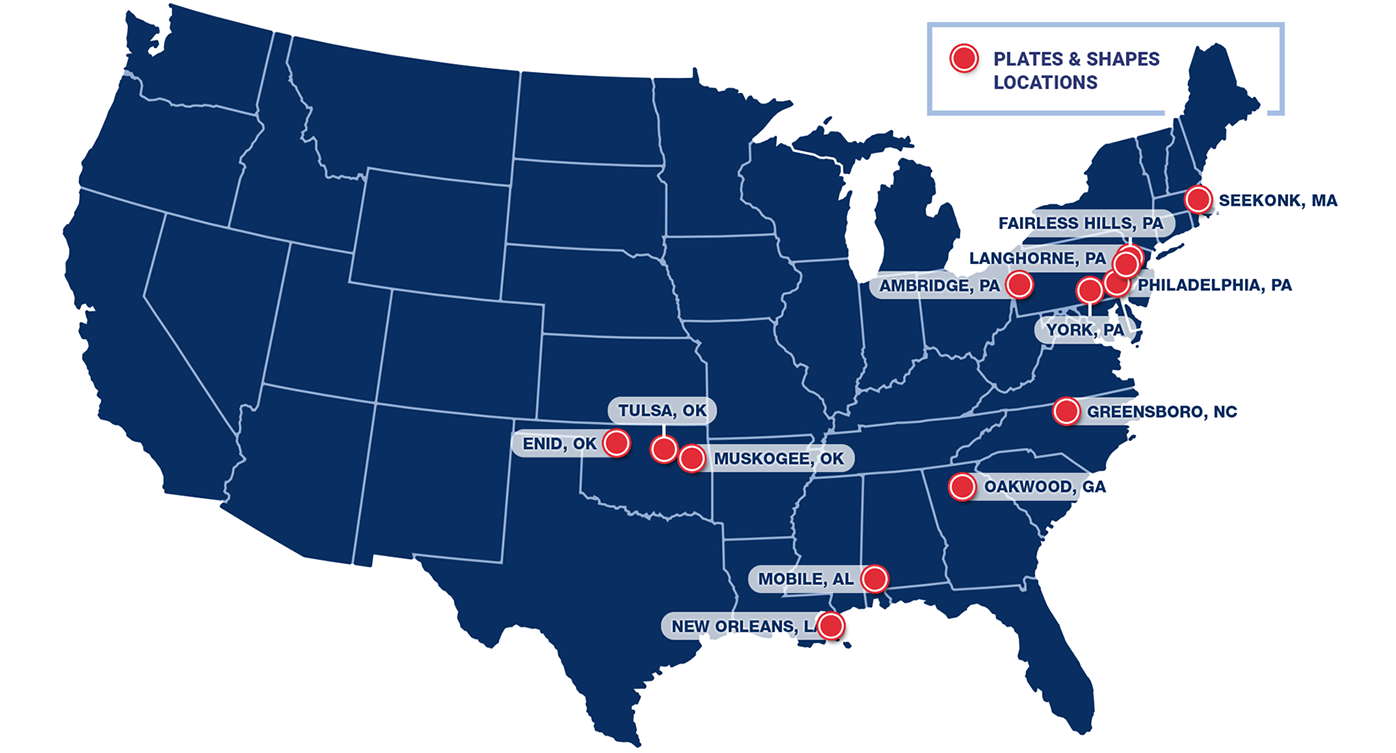 Need More Information?
Our expert professionals will show you how we can partner with your organization to get better results. Tell us about your opportunity and let us show you how we Exceed Expectations.