Metals USA is a leading steel and metals services company offering a diverse selection of roof and floor decking for all construction needs. Steel composite decking is designed to be used in association with concrete. Structural metal decking includes both composite floor deck and steel roof decking;it is an integral part of most modern structural steel building construction systems. Composite floor decking uses concrete as the floor surface and its resistance to compressive forces, while the steel decking provides tensile strength. The ribbed design of the decking ensures rigidity and structural strength.
Composite steel decking offers some distinct advantages over other design options. Its nested section allows for stacking that facilitates efficient packaging, shipment, and installation. Once installed, steel composite decking can be used as a working platform and to keep steel beams from buckling during construction.
ANSI conducts full scale performance testing on all grades of composite steel decking to measure the strength and the deflection of a composite steel beam or deck under a superimposed load. Building codes limit deflection to L/360 during the service life of a composite steel deck.
Type B Decking
Lightweight, strong, economical, and easy to install, type B decking is the most common structural metal decking in the industry. Providing an ideal structural substrate for short to medium spans ranging from three feet to ten feet, type B decks are available for both roof and floor decking. The floor decking is designed with a Formlok™ embossment on the vertical ribs of the decking panels to enhance concrete adhesion.
Galvanized Steel Decking
Galvanization is widely used to protect structural steel products from wear and corrosion, and Metals USA offers an extensive selection of galvanized steel decking for your ongoing construction projects.
If you need steel composite decking, Metals USA is your best choice for a reliable steel supplier. Metals USA and its shared network of inventory and processing capabilities located at strategic locations across the country can assist your project anywhere necessary. Please contact one of our sales representatives to see how we can help you with your next job.











Locations
Click a location listed below the map for contact information.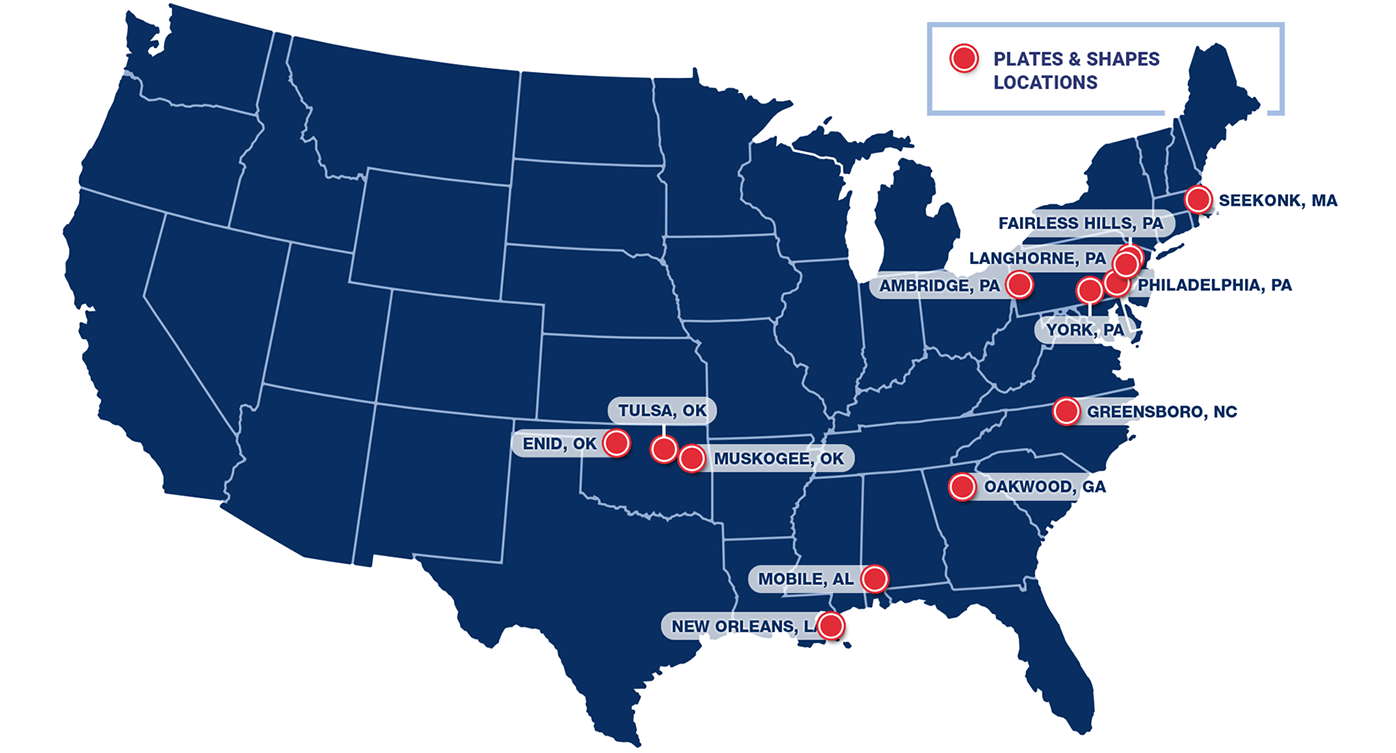 Need More Information?
Our expert professionals will show you how we can partner with your organization to get better results. Tell us about your opportunity and let us show you how we Exceed Expectations.