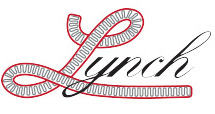 Lynch Metals
A premier distributor of aluminum brazing sheet, Lynch Metals houses an extensive metals inventory, specialized processing equipment, and expert sales and engineering professionals who provide customers with superior quality and dependable service. Specialty processing equipment like our Kampf high speed slitter allows Lynch to run aluminum fin stock as light as .001" at 1600 feet per minute. With locations in Union, NJ and Anaheim, CA, Lynch operates two Ruesch slitters, three Goebel slitters, and three cut-to-length lines. Learn more about how Lynch Metals can provide you with the specialty metal products you need for your business. Lynch Metals serves diverse industries including aerospace, automotive, industrial, signage, and telecommunications.

Port City Metal Services
At Port City Metal Services, increasing your productivity is our focus. We partner with you to provide metals from an extensive ready-to-go inventory, and we invest in technology and equipment to provide you with the most advanced processes. Our specialized technical capabilities include 6-axis structural laser cutting, plasma and oxyfuel burning, braking and rolling, drilling and machining, welding, and precision part leveling and kitting. From the smallest detail to the most challenging engineering work; Port City Metal Services is your partner in intelligent efficiency. Port City Metal Services will exceed your expectations.

Gregor Technologies
Specializing in contract manufacturing and component manufacturing, Gregor's 70,000 sq ft facility in Torrington, CT offers a comprehensive range of precision services that include CNC 5-axis milling, CNC turning, sheet metal fabrication, design and engineering support and contract assembly. Gregor serves a diverse portfolio of industries including military, commercial, scientific instruments and security. Learn more about Gregor Technologies expert quality systems and engineering expertise.