Products
Metals USA Flat Rolled Group maintains an extensive inventory of quality aluminum, stainless steel, carbon steel and other non-ferrous metals. Our expansive expert processing capabilities and end-to-end manufacturing supply chain management deliver quality metal products to a wide range of manufactures and end users in many different industries. Dependable, consistent and innovative, our local service centers specialize in custom engineered solutions that deliver better results for you.
Our Flat Rolled division has locations across the US that can provide your business with effective and efficient supply chain management. Our inventory includes a wide variety of metal products in sheet, coil and strip configurations. Our quality products, custom tailored solutions and unmatched dependability put you, our customer, front and center. We can provide your business with carbon steel products, pickled & oiled, cold rolled sheet, slit coil, shapes products in aluminum & stainless steel, and flat-rolled coated steel products (galvanized & galvalume).  Let us show you how we can successfully partner with your business to provide you with consistent, high quality, dependable and customizable solutions.
Hot Rolled

Pickled/Oiled

Cold Rolled

Coated-Galvanized

Coated-Galvalume
Pre-Painted

Sheet

Slit Coil

Turret Punched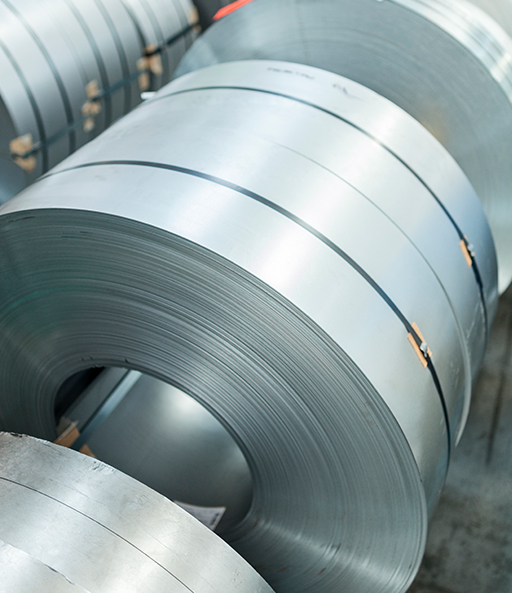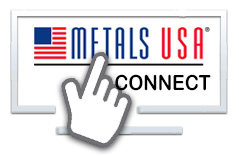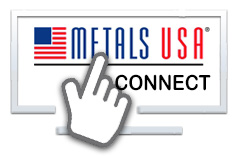 Metals USA Connect:
The Metals USA Connect is an application created to simplify the inventory replenishment process. Lead times and lot quantities are established helping to reduce the time needed to manage inventory. By implementing this system, it is our hope that you will see improved turns as well as a reduction in shortages.
Go to Metals USA Connect
(you will need a password to enter,
contact us
for more information).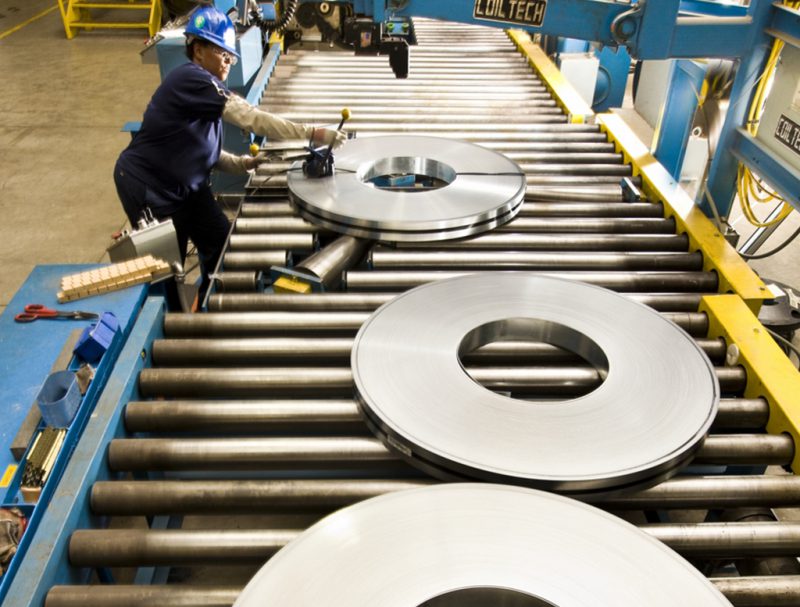 Processes
Our precision processes are a critical component of our end to end material management. Through continuous improvement efforts, we can solve your most perplexing production and manufacturing challenges and produce solid results for your organization. Let us show you our machining capabilities, and demonstrate our technical expertise.  We can tailor our products to meet your production requirements, and deliver those product done right and on time.  Exceeding Expectations. That's what we do. 
Bending

Blanking

Coating

Cutting to length

Edge Trimming

Edge Conditioning

Edging

Embossing
Fabricating
Forming
Painting
Polishing

Punching

Roll Forming

Sawing

Shearing
Slitting
Stamping
See Flat Rolled in Action